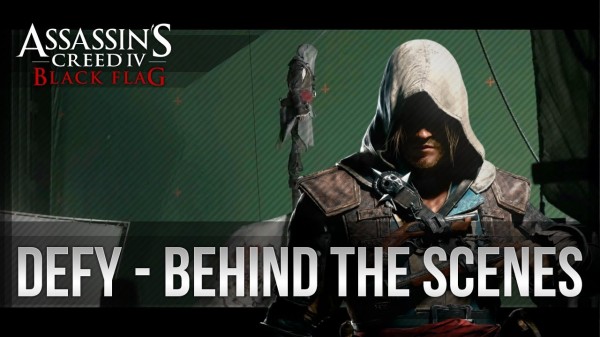 Ubisoft have released a behind-the-scenes video on their recent live-action promotional trailer for Assassin's Creed IV: Black Flag, called 'DEFY'.

The team at Sid Lee worked extremely hard in researching the era to provide an authentic representation of the pirate life, from the props to the garb and hair and makeup. DEFY is set during the assault of a Spanish Galleon, starting from the calm waters and working through the levels of the ship, as we reach ever closer to the ultimate liberty of a victorious Edward atop the mast. Adam Berg, a multi-award winning director who has worked with Nike, Ikea and Philips, directed the short film. The production was overseen by MPC, a key player in the Hollywood industry which has produced the special effects found in Prometheus amongst many others.
Check out the 'making of' video embedded directly below. Assassin's Creed IV: Black Flag comes out October 29th nationwide.