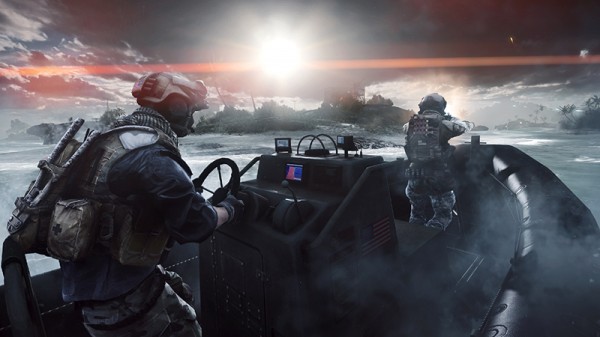 EA and DICE's Battlefield 4 open beta will begin on October 4th, available on Xbox 360, PlayStation 3 and PC, but diehard fans can get in days earlier…
Those who pre-order the Battlefield 4 PC Digital Deluxe Edition on Origin, are Battlefield 3 Premium members, and registered owners of the Medal of Honor: Warfighter Limited or Digital Deluxe Edition can experience features such as Levolution, Amphibious Assault and more on the Siege of Shanghai map in Conquest Mode and Domination Mode. If you have further questions about the Battlefield 4 beta, please visit this FAQ page.
Also, a new trailer was released today called "This is Battlefield 4 Multiplayer". You can check out the video embedded below, which highlights the unscripted, dynamic and jaw-dropping moments made possible by the Frostbite 3 engine. Battlefield 4 launches in Australia for the Xbox 360, PlayStation 3 and PC on October 31st. PlayStation 4 adopters will be able to purchase the game from November 28th, while Xbox One purchasers can do so a week earlier on November 21st.