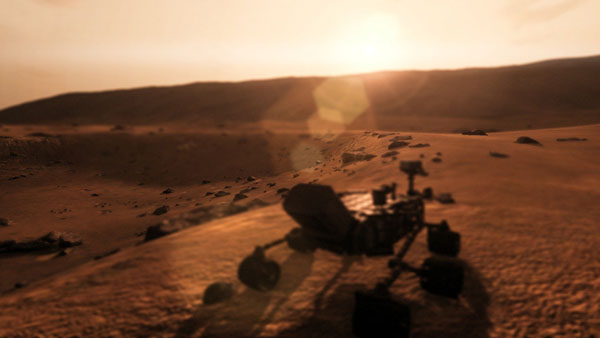 Remember that defining moment last year that made the year 2012 the most memorable in recent history? Well a bunch of NASA's sweaty Jet Propulsion Lab members threw their hands in the air with joy on August 6, 2012 as a rover the size of a small car touched down on the surface of Mars.
Now you can drive the Curiosity rover yourself among many other landers and exploration vehicles with Bohemia Interactive's Take On Mars. While this sounds like a commendable indie effort, you might have heard Bohemia are simulation masters known for the military ARMA series. We can probably expect a thorough job on a very special simulation idea.
Features:
Space Program – Explore Mars from the perspective of a science-driven Space Agency. Develop new technologies, vehicles and instruments to tackle the tasks ahead.
Scenarios – Head straight to the surface of Mars and complete individual missions centered around various Science Missions and objectives.
Editor – Create scenarios with complex missions, or just play around with whatever you wish in this limitless, free-form mode.
Dynamic destruction system – Break off cameras, robotic arms, even individual struts and wheels, all affecting the way the vehicle handles.
Economy – Send missions to Mars with the budget you have available, raised by completing mission and individual tasks.
Realistic Terrain – Explore the surface of Mars in locations based on actual satellite data from locations such as Victoria Crater.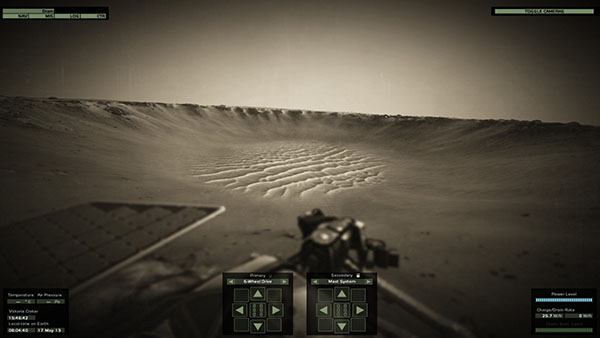 Check out the gameplay trailer released earlier below and visit the official site. Take On Mars is available for PC on Steam for USD$12.99. For a more Total Recall experience, check out our review of Mars War Logs.