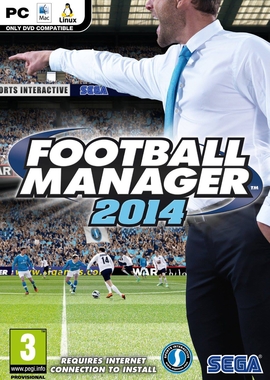 Football Manager on the PC has always been a fantastic game, but whenever I have played versions on handheld consoles I have always felt held back  by how much the game was dumbed down. Players were missing with fake footballers in their place, stats grew too quickly, and tactical knowledge became an after-thought since every formation would win you the game. That is why the announcement that came out of Sports Interactive and SEGA Europe Ltd today was so exciting .
Football Manager is spawning a new game called Football Manager Classic 2014 for the PS Vita that will allow you to take your FM 2014 PC save file on the go for the first time using innovative, new cross compatibility features. This means that players can shut down their classic mode game on the PC and still be able to play that very same game whether they are at home or out and about.
Combine this awesome new dimension to the game with the 3D match engine that is going to add a whole  new dimension to the Football Manager franchise and FM 2014 is certainly looking like the sporting simulation game to buy this year.