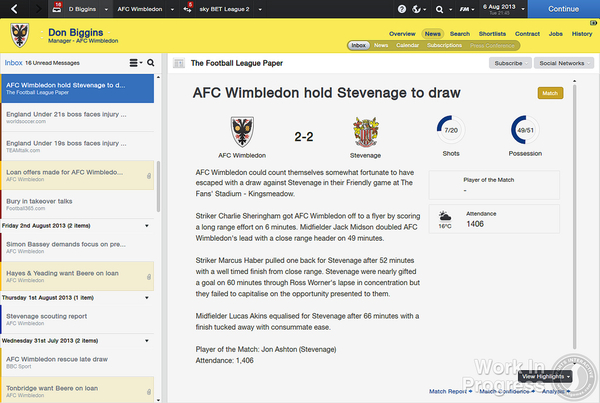 Today, Sega and Sports Interactive announced that the next game in their highly successful management simulator series, Football Manager, will be, "the most compelling and realistic to date." With over 1000 improvements made since the last yearly installment (Review for Football Manager 2013), Football Manger 2014 promises a whole host of new features in every area. This means that everything from being able to deal with club matters right from the news inbox, to the improved AI and player models will be far superior to the last game.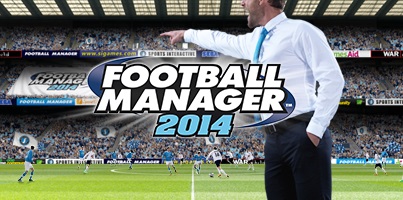 The inclusion of cloud saving means that now players can take the helm of their team from wherever they have access to a computer. Maybe even more exciting is the use of Steam Workshop which will mean players can customise their teams in more ways than ever before and share their custom content with FM players across the globe. Custom-made challenges, competitions, and logos will all be available to share with other players via the pre-game editor which will be free to download with the game.
FM 2014 will be available on PC, Mac, and Linux before Christmas 2013 and those who pre-order from participating retailers or via digital platforms will gain access to a beta version of the game 2 weeks before it hits the shelves. For updates about further new features included in FM 2014, follow @milessi on Twitter where he will be doing daily tweets detailing a new feature every day.