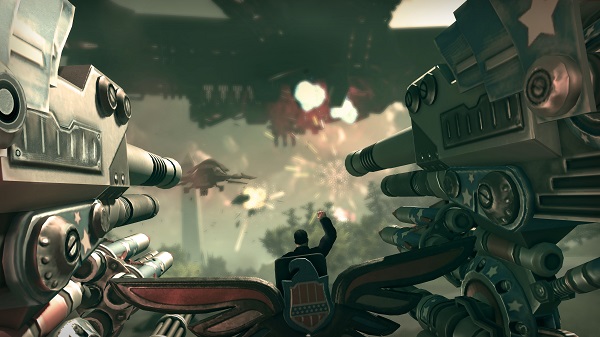 If you're a fan of the Saints Row series, hopefully you've already gone through the Inauguration Station to prep for the release of Saints Row IV this month because until the game releases all developer Volition and publisher Deep Silver have is to talk about it, which is why they've just put up a new dev diary.
Giving a bit more details as to how the whole achieving presidency and how the aliens/simulation work within the context of the story. The video also spends some time hearing from a few of the voices in the game from Terry Crews (voice of Benjamin King) and Troy Baker (voice of the default player character) to see what they think of the game. So, anyone wanting to hear about making the craziest of the Saints Row games should be sure to check it out embedded below.
Saints Row IV is set to release August 20th in North America and August 23th worldwide for Xbox 360, PS3, and PC. For more information about all its new features and how it plays be sure to check out our Saints Row IV Preview.