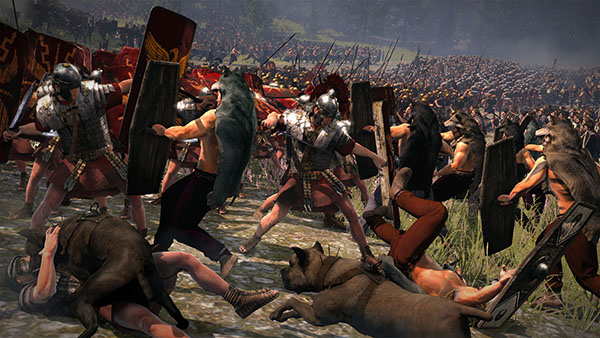 SEGA's Total War: Rome II is right around the corner and yet another Let's Play video has been released by Creative Assembly featuring the Community Team's Trish Ryniak and Multiplayer designer Elliot Lock. Last time we had a look at the game's campaign mode.
The two clash shields as Parthia and Pontus during an unfortified city assault in Gor. Aside from the casual banter, the video highlights a few new multiplayer features and the importance of the campaign map in deciding just how the battlefield will look. In what is a welcome improvement, Rome II is set to feature a record variety of battle maps and types.
Total War: Rome II launches on September 3 this year worldwide for PC. For more info, visit the official website.