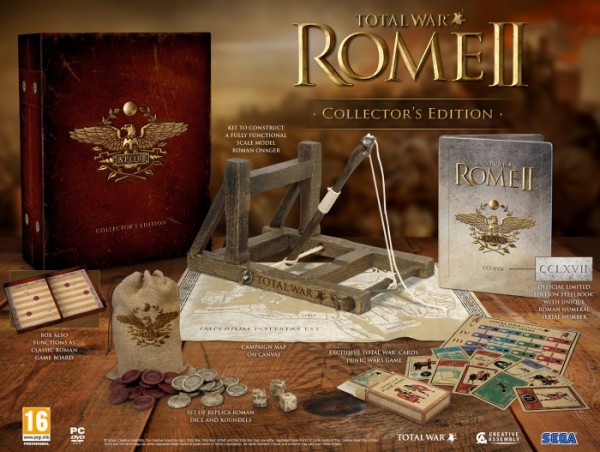 The collector's edition of Total War: Rome II is pretty much sold out in most places, but that shouldn't stop those of you who missed out from salivating over these rich contents.
But your saliva won't be alone, as the loony folk at Creative Assembly have forced Rally Point's Craig and Will to run for their lives whilst being chased and chewed on by trained attack dogs. They still have to unbox the game, of course.
Check out the unusual unboxing video below to see what remains of them. Rome II hits shelves on September 3 for the PC and those who pre-order get the Greek Culture States DLC for free.