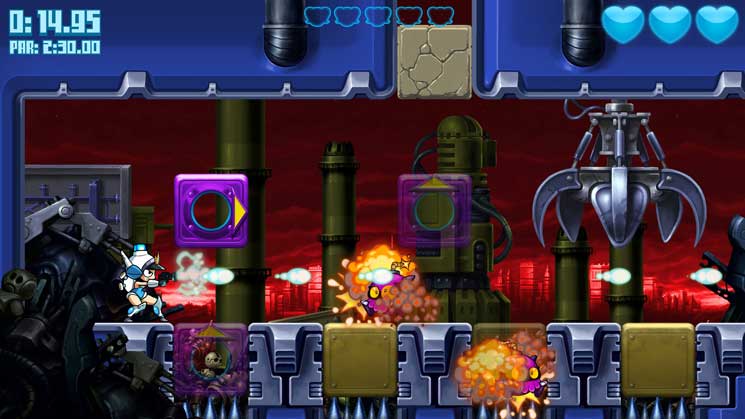 The original Mighty Switch Force was initially released on the Nintendo 3DS and then saw a re-release on the Wii U as Mighty Switch Force: Hyper Drive Edition. Now it seems Mighty Switch Force 2 will be getting similar treatment.
It is unknown if the game will receive the Hyper Drive upgrade, but hopefully an official announcement by WayForward will clear things up. The studio should be making an announcement in the coming weeks. The team at WayForward mentioned that bringing Mighty Switch Force 2 to the Wii U is "kind of a backburner project right now", but this is still great news for fans of the Mighty Switch Force series. The announcement is not too much of a surprise, as the game was submitted to the ratings board to receive a rating on the Wii U in mid July.
Credit to Nintendo Everything for breaking the story.