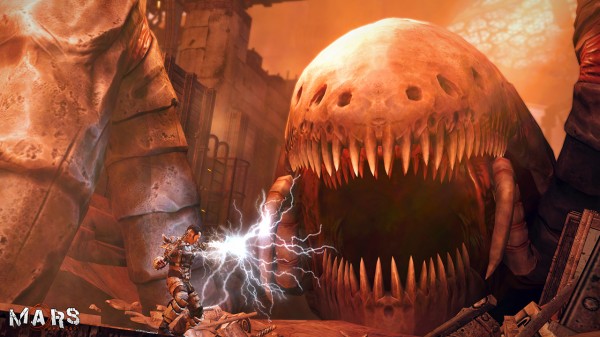 After a successful release where it has been the one of the top selling games on XBLA, action RPG Mars War Logs, from developer Spiders Studio and publisher Focus Home Interactive, is giving a little bit back to its new found fans. Just what could they offer to those that already have the game? Why the 44 song soundtrack by Sylvain Prunier.
Those wanting to get Mars War Logs' Official Game Soundtrack needn't worry about having to shell out any green for the music set on the red planet as it is available completely for free. So go ahead and check out the Mars War Logs website to download the music for yourself.
Mars War Logs is currently available for PC and XBLA on Xbox 360, with a PSN version on the way August 7th in Europe and August 13th in North America. If you haven't played the game for yourself, be sure to check out our own Mars War Logs Review.