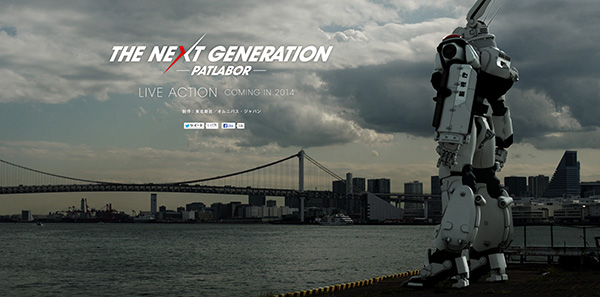 While we're frothing over the robot shenanigans of Pacific Rim, Japan is preparing its own, somewhat more down-to-earth film in the form of a live-action Patlabor adaptation.
A new and fairly awesome visual has been posted on the official website for the film during the Taiwan International Comic Expo. A detailed, life-sized prop was curiously spotted by onlookers in Tokyo before the reveal and now we can see exactly why.
Titled The Next Generation -Patlabor-, the movie adapts the original concept of the classic series Mobile Police Patlabor which consequently spawned two OVAs, a TV anime and three anime films. Audio and CGI studio Omnibus Japan is apparently co-producing the project with a portfolio of Ghost in the Shell and the Evangelion movies under its belt.
Brace yourselves for a trailer sometime in the near future as more info comes out ahead of its 2014 release. In the meantime, just look at that stunning promotional poster below!