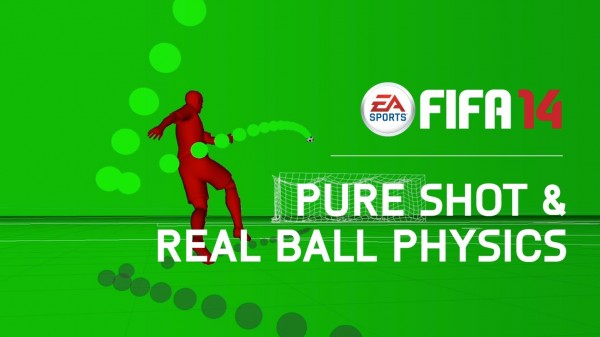 EA have released a new video detailing two of the new features in the upcoming FIFA 14 – Pure Shot and Real Ball Physics.
We've been presented a brief overview of these features as part of an overall package before, but this video shows the tech behind it all while members of the development team talk us through what we are seeing. Lead Gameplay Producer Aaron McHardy explained that specific player behaviours have been modeled into the game, such as Gareth Bale's 'Knuckle Shot'…they even went so far as to replicate the airflow around the ball for better understanding of the "turbulence" of a ball that has been hit with no spin. Insane.
Check out the trailer embedded directly below. FIFA 14 is releasing on September 24th in the U.S, and on September 27th in PAL regions.