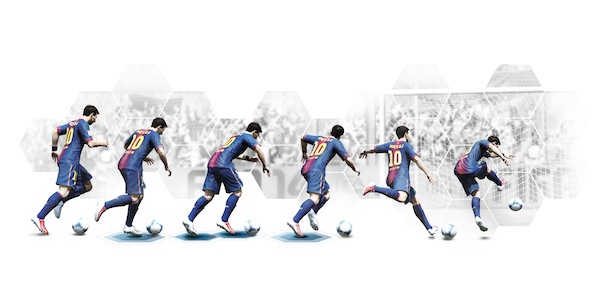 Electronic Arts have unveiled the newest gameplay innovations to come with FIFA 14, just announced for release on the PC, Xbox 360 and PlayStation 3 this Spring in Australia.
The features being introduced are to help create the complete match-day experience by inspiring a building midfield play and dictation of tempo. Executive Producer for FIFA 14, David Rutter says;
"FIFA 14 will play the way great matches are contested with build up through midfield, tension throughout the match as chances are created, and incredible finishing. Opportunities in FIFA 14 will be rewarding and great goals will look stunning."
Pure Shot allows players the capability to adjust their stride and approach angle in order to find the ideal position to strike and hit the back of the net in any given situation. There are three new shot types: Pure Strikes, Off-Balance and Rushed Shots. Real Ball Physics now accurately determine trajectories for a higher sense of realism.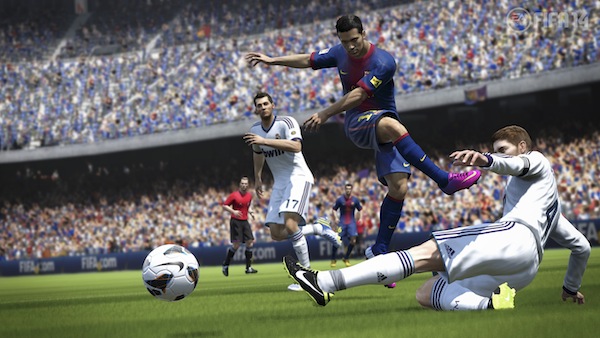 There are many tools being given to players to enable the player to dictate the tempo of a match and create a rewarding build-up to goal-scoring opportunities. Protect The Ball gives the ability to fend-off and block defenders from the ball while dribbling at any speed, or out-muscle opponents for position before receiving a pass.
Teammate Intelligence has been improved across the board as new decision-making logic delivers tighter, smarter marking and improved run tracking where defenders recognize opportunities to provide support and win back possession, while attacking players have new ways to outsmart their opponents by creating space for themselves, running along the back-line and checking their pace.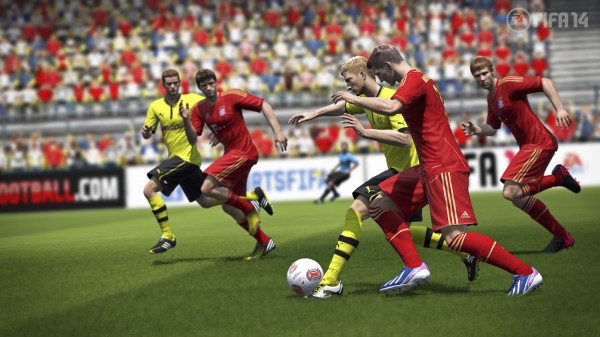 Sprint Dribble Turns is the ability to change directions while in a sprint without losing momentum. Variable Dribble Touches introduces variety on touches when sprinting. This boils down to skilled players having better touch and more control when sprinting with the ball. The Global Scouting Network of Career Mode has also been improved, along with the hub design, which will be much easier to navigate and offer less interruptions.
Alongside these additions, FIFA 14 will also showcase:
Changes to the wildly popular FIFA Ultimate Team
A new online Mode that will encourage social competition
Multiple new features and benefits to EA Sports Football Club, the live service that is the heartbeat of FIFA
Complete authenticity with more than 500 officially licensed clubs.
Check out the gallery of match and Career Mode screenshots below!