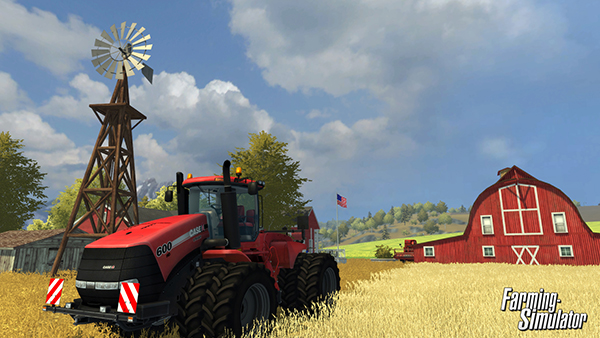 Farming Simulator by Giant Software has a well-known presence on the PC platform, with apparently millions of copies sold since the start of the series. Now console players can unleash their inner farmer as it heads to PlayStation 3 and Xbox 360 on September 4.
Rather than a simple port, the game has been optimised with new content: an exclusive American environment and tons of new vehicles. 5 screenshots have been released showcasing this content below.
Farming Simulator will be playable at Gamescom, Cologne, between August 21-25, with a preview to be held on the A-010 stand in Hall 9.
The game is exactly what it says on the box, a simulator that challenges players with everyday farming life. Featuring a career that involves animal husbandry, crops, sales, farming vehicles and machines all faithfully recreated.
Farming Simulator will be available on PlayStation 3 and Xbox 360 on September 4, 2013, in retail stores and download. Check out the trailer that was released last month.