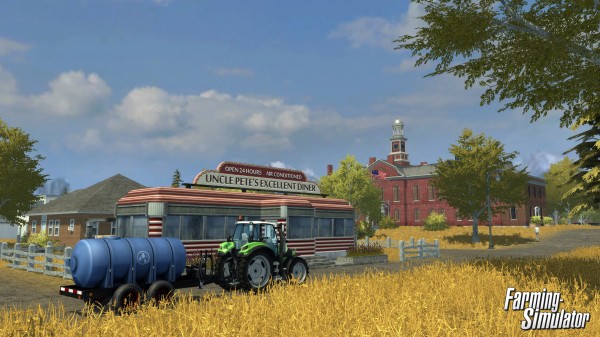 Not much information has been released at all since Focus Home Interactive and GIANTS Software announced that Farming Simulator would be making its way to console this year. While then all they really had to offer were some screenshots and promises about what the new version of the game would include, this time there is a trailer showing off some of the new features, mainly the new American setting that will accompany the usual European.
From the trailer this Farming Simulator for consoles is looking pretty good and it is nice to see the American farmland finally getting represented, plus it doesn't hurt that it doubles the available land to farm. The equipment selection is still as vast as ever the trailer itself featuring the Case IH Axial-Flow harvester and the Magnum 340 as just a taste of those players can get for themselves.
Those wanting to see what the console version of Farming Simulator will have to offer can view the trailer embedded below. Farming Simulator will be releasing onto Xbox 360 and PS3 the first week of September.