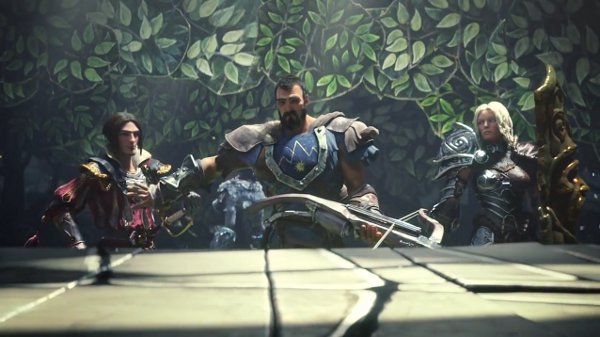 The Xbox One games just keep getting announced as today Lionhead Studios and Microsoft have officially announced a new game in the Fable series with a trailer. The new title, Fable Legends, allows players all the choice of previous games, whether Good or Evil, but also adds the possibility of 4 player coop.
Where past games could only get up to 2 players, Fable Legends will let up to 4 friends adventure together fighting the baddies in the style that they choose. The trailer itself showing off 4 possible archetypes from big shielded tanks, magic users, heavy ranged, and finesse swordsman. But, don't let their starring role in the trailer fool you, players can also play the villain themselves.
Those wanting to check out the trailer can find it embedded below. Fable Legends will release exclusively for Xbox One, though no release date vague or specific has been revealed just yet.