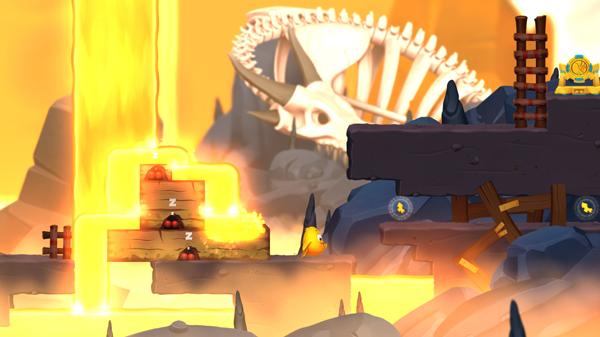 In production for a year and a half, suffering delays and requiring improvements, Two Tribes is finally ready to release Toki Tori 2+ onto Steam. Originally released for the Wii U, Two Tribes has been had at work for the "+" edition of the game that is reaching Steam and now the fruits of their work is available for players to enjoy on their PCs.
For those that still haven't heard about this little bird, Two Tribes has drummed up a Toki Tori 2+ Launch Trailer to give a nice little introduction to Toki Tori and his world. Players will be faced with helping him solve puzzles without any tutorial or written help.
Players can watch the launch trailer embedded below to see what the game has in store for them and those that want to face the challenge of Toki Tori 2+ can check it out on Steam for PC. Those wanting to know more about the game from it original release on Wii U can read Capsule Computer's own Review.