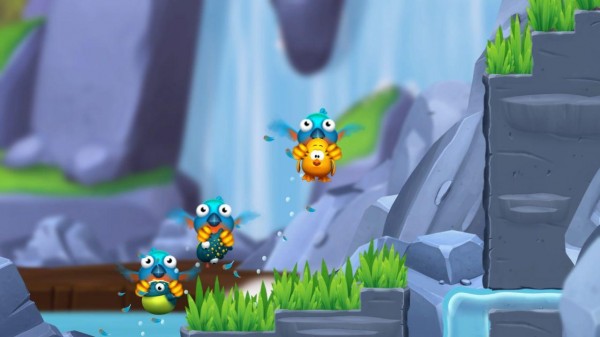 Toki Tori 2+ may have been delayed a week, but it seems like to help fill in the wait Two Tribes has decided to fill in players to some improvements for the design that players can expect for Toki Tori 2+ (and Wii U as well). These changes stem from both reviews and feedback, all as a means of making an all around better experience for players.
As some might know from the Toki Tori 2 Review, the game features no text tutorials. This may have proved too difficult, so more landmarks to better define areas, a mole to aid players in returning to the start, and a new character to point the way in the most confusing of parts. All fine ideas and not at all game breaking as they have been carefully considered to ensure players fun in solving things for themselves, but not at all the only changes.
Players wanting to see the whole list of improvements and reasons can check out the Two Tribes Website, while waiting that one extra week for Toki Tori 2+ to release onto PC via Steam.