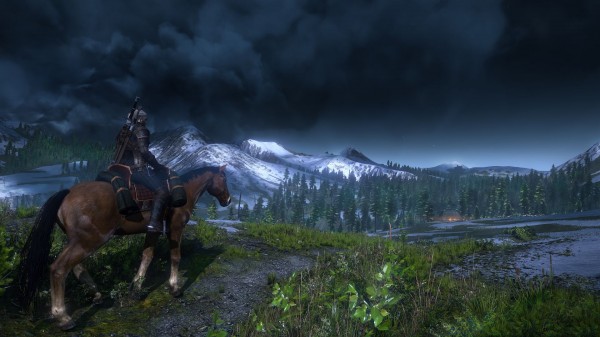 During E3 2013, CD Projekt Red released 'The Witcher 3: Wild Hunt – The Beginning', the first developer diary for their mammoth conclusion to the Witcher trilogy. Now, they have released a behind the scenes video for the dev diary, which you can view embedded at the bottom of this article.
It's a bit odd to see a 'making of' video for what is essentially a 'making of' video itself, but that's how the Polish studio rolls! The team had a crew shooting in Scotland for 3 days, capturing the magnificent cliffs, forests and castles of the Scandinavian country for what is probably one of the more involved developer diaries you'll ever see. You'd think that Peter Jackson directed it!
Anyway, we can't wait for the humongous RPG that will see the close of Geralt of Rivia's tale. And then, onto the also highly anticipated Cyberpunk 2077 from the acclaimed guys and gals over in Poland. You can also check out our own interview with the Game Director Konrad Tomaszkiewicz.