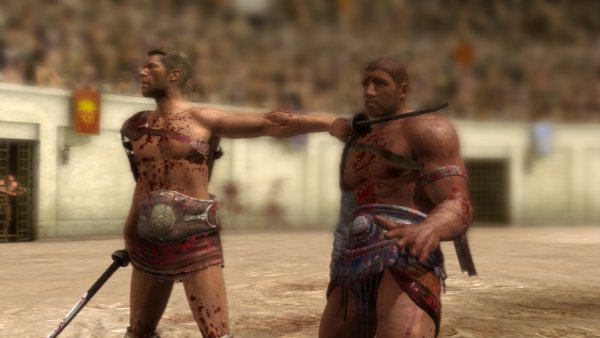 International fans of the Starz series Spartacus finally have their chance to relive the action of the series in their own way as publisher Ubisoft announces that the new game Spartacus Legends has just been released outside of North America. Developed by Kung Fu Factory, the game is now available worldwide and also completely for free.
For its launch, Spartacus Legends also has a new trailer, probably as brutal as the last, showing off the blood soaked gameplay, as the game allows players to make their own gladiators and those from the show. Additional features include the ability to improve these gladiators with boosts and perks or alternatively run a gladiator school where how its gladiators do will increase its fame.
Check out the launch trailer embedded below as players worldwide can now check out the free to play Spartacus Legends on both the XBLA and PSN, though the Xbox version does require Xbox Live Gold.