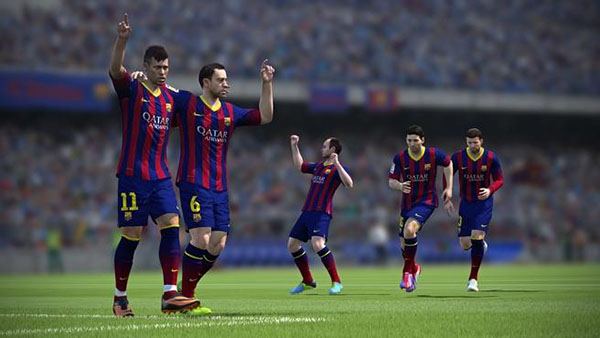 EA has announced today that it has signed a deal with football powerhouse Barcelona that will see EA Sports hold exclusivity rights to feature it in its games such as the upcoming FIFA 14.
"Joining a world class football club like Barcelona as an Official Club Partner is a fantastic opportunity for EA SPORTS and our fans," said Laurent Colette, Chief Marketing Officer, EA SPORTS.
What this means in gaming terms is that players can choose the Barcelona team with new shiny in-game models and play in the Camp Nou football stadium.
FIFA 14 is coming out this September 24 in North America and September 27 in Europe for every platform but the Wii U. Check out the latest Barcelona trailer below.