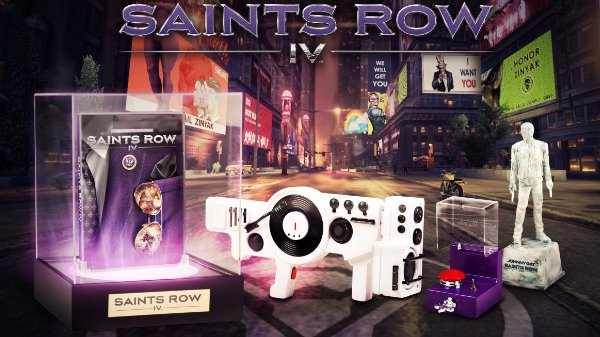 The end of the week and the final Hail to the Chief video has released and much like the last video developer Volition and publisher Deep Silver are utilizing this video to announce something bigger. What could be bigger than Saints Row IV finally reaching gold and going into manufacturing? Why a new extremely limited special edition of the game.
The new special edition is the Saints Row IV Game of the Generation Edition, which includes everything from the previous Super Dangerous Wub Wub edition and pre-order bonuses. In addition is a display case with a numbered plaque which lights up and features a rotating center, so that players getting the edition can view their special Saints Row IV game case. Plus, a velvet pouch to protect it. Priced at $129.99 with only 5000 being produced, this is the definitive edition for rabid Saints Row fans.
Those wanting to watch the last Hail to the Chief video can find it embedded below. Saints Row IV will release on August 20th in North America (August 23rd worldwide) for Xbox 360, PS3, and PC.