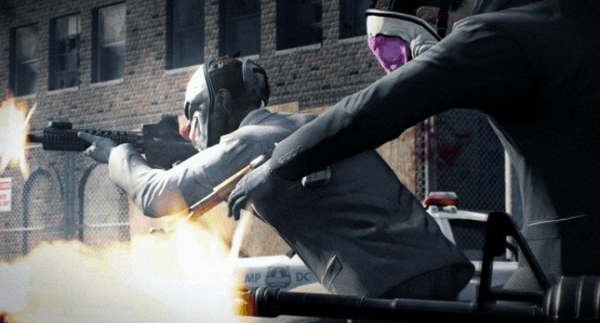 After the webseries has released its second episode, fans of PayDay are definitely wanting to know what the sequel PayDay 2 will be offering in terms of gameplay this time around, so the developer Overkill Software and publisher 505 Games have put out a new gameplay trailer showing off what is new this time around.
As explained by PayDay 2's Game Director David Goldfarb, the game will be seeing many more RPG elements from customizing weapons, masks, and skills as players hop back into the shows of the 4 characters from the first game; Dallas, Hoxton, Wolf and Chains. But, it doesn't have to be all run and gun, as players smash glass and scramble for cash, the game will also see some stealth elements for players wanting to attempt a quiet approach.
Players can see what else they can expect from PayDay 2 by watching the video embedded below. The 4-player co-op game will be releasing August 2013 for Xbox 360, PlayStation 3, and PC.