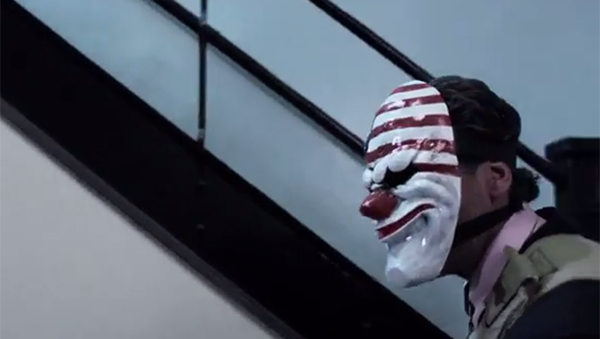 PayDay 2 is counting down the days to its August release with an explosive live action web series. Today marked the release of the second episode featuring the four man heist crew.
Episode one left off with the First World Bank heist going wrong with a firefight against the Washington DC SWAT team. Episode two covers the teams daring escape from the bank. The episode is full of violent gunplay, intense firefights, and a thrilling conclusion.
PayDay 2 is a first person shooter where players will take on heists with friends online. The game is slated for a full retail release on PC, Xbox 360, and PlayStation 3 in August.