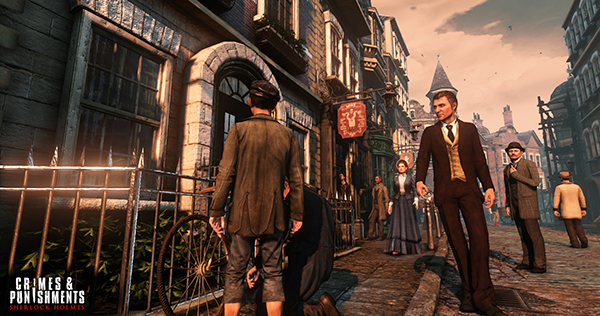 The first teaser for the new Sherlock Holmes title, Crimes & Punishments, has been outed by Focus Home Interactive. The trailer shows off the game in motion as opposed to screenshots, and the recent move to the venerable Unreal 3 engine seems to have paid off in spades.
Frogware Studios are developing the investigative adventure game, built upon 14 key mechanics that hope to place players in the shoes of the great detective. Info is still elusive on what exactly that entails, but we do know there will be eight major investigations where you aim to arrest the culprits in circumstances that will apparently challenge players to make moral decisions.
Crimes & Punishments is being developed for the Xbox 360, PS3 and PC. Check out the teaser below and follow the game's Twitter and Facebook pages for the latest info.