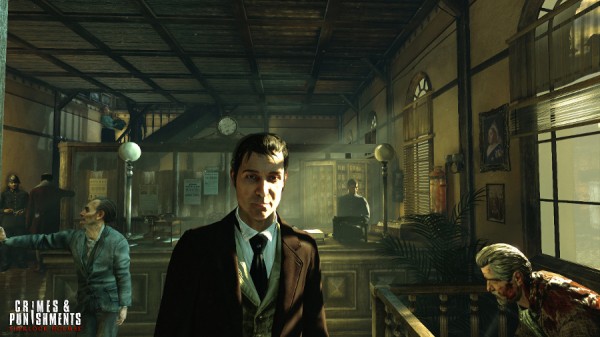 After it was detailed that newest Sherlock Holmes game Crimes & Punishments would be using the Unreal 3 Engine instead of the engine Frogwares was using from before, there were probably some fans that wondered how this would impact the familiar deductive detective. As it turns out, this change may be more benefiting than just the pretty detailed graphics.
Frogwares and publisher Focus Home Interactive have announced that in addition to the new greater detail, players will be able to fill the shoes of Sherlock just a bit better with the inclusion of 14 investigative mechanics for him to utilize in his cases. Fans can surely recall as the detective could infer about characters with a simple glance over, which will be present in Crimes & Punishments.
While these gameplay mechanics and details will be covered when Crimes & Punishments is shown off at E3 2013 next week, players can check out some more screenshots from the game by clicking them in the gallery below. In addition to what will be gone over at E3, more screenshots and videos showing off these mechanics can be expected until Crimes & Punishments releases this year for Xbox 360, PlayStation 3, and PC.