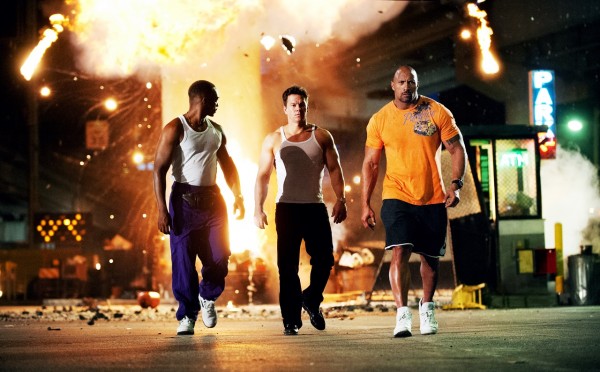 Pain & Gain, the gym junkie, action-comedy revenge flick from Paramount Pictures is set to release in Australia next month, and in preparation Paramount have put up a brand new clip from the movie. The clip, titled 'Stepfather' has Daniel Lugo (Mark Wahlberg) playing basketball (see: dominating at basketball) against a group of kids, while trash talking and offering a few pearls of wisdom.
The film stars Wahlberg, Rebel Wilson and Dwayne "The Rock" Johnson and is being directed by Michael Bay. Pain & Gain will be hitting Australian cinemas on August 8th. You can check out the 'Stepfather' clip below, and click here to take a look at the film's red band trailer. Oh and while you are at it, enjoy the film's previous 'I'm a Doer' clip here.
With Pain & Gain's Australian release just around the corner, be sure to stay tuned to Capsule Computers for all the news as it becomes available.