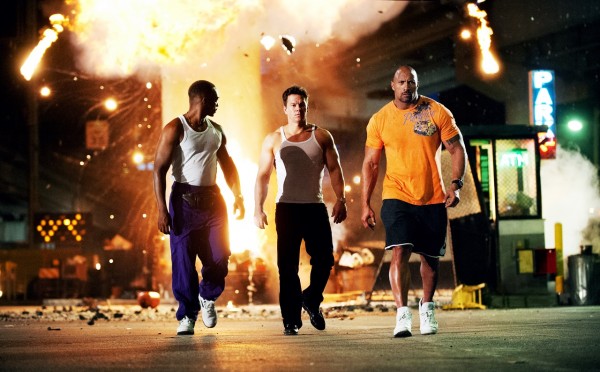 Paramount Pictures is bringing the Michael Bay directed action-comedy, Pain & Gain, to cinemas nationwide on August 8, and we've got a humorous and… motivational, new clip to share from the film.
"Are you a doer?" That's the question Daniel Lugo (Mark Wahlberg) is faced with when attending a life-coaching seminar by the charismatic and "inspirational" Johnny Wu (Ken Jeong). In my opinion, the bodybuilder has no choice but to drink the kool-aid… after all, Wu is 'with seven honeys of which he can choose from'. Can't argue with that success!
Check the clip out embedded below, and click here to see how Rebel Wilson's character assures Anthony Mackie's that "penis magic" is her specialty. Don't worry, it's not as NSFW as it sounds…not at all in fact.