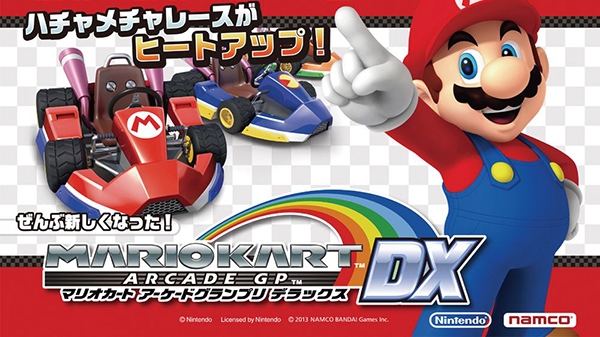 You may or may not have heard a Mario Kart game is coming to arcade machines in Japan, titled Mario Kart Arcade GP DX. Nintendo has released a trailer showing Don-chan from the famous Taiko no Tatsujin games as well as the venerable Pac-Man.
A sequel to Mario Kart Arcade GP 2, DX has players choose either Grand Prix, Clone Battle or two-player modes. Seven karts are included with, five of them being unlockable, and cues are taken from Double Dash's co-op feature allowing a driver and a shooter. Elements are also borrowed from Mario Kart 7 such as gliders and underwater courses.
Anyone fortunate enough to be in Japan this month will be there in time for its release. If you're among the few, let us know how it fares! For the rest of us, Mario Kart 8 on the Wii U has been announced for Spring 2014.