Nintendo have unveiled Mario Kart 8 for Wii U at their E3 2013 Nintendo Direct broadcast.
The first Mario Kart game for the Wii U console, Mario Kart 8 brings brand new anti-gravity abilities and crazy gravity shifting courses to its core kart racing.
Fans of the motorcycles will be pleased to know that they'll be making a return in this game. As expected Mario Kart 8 will also feature online multiplayer and Miiverse support.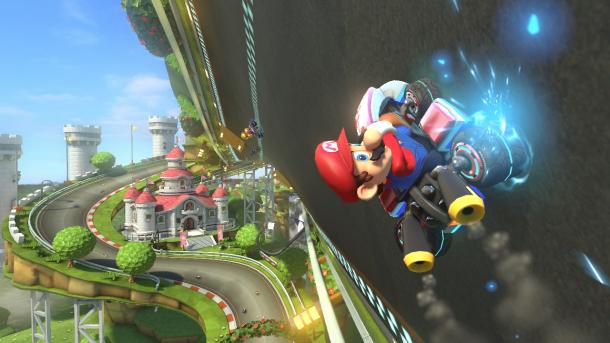 A bunch of new gameplay features were shown off including underwater tracks and vehicle transformations, from gliding, driving underwater, and driving upside down on new 3D tracks. I'm sure we'll be seeing some pretty crazy tracks in this game.
Mario Kart 8 hasn't received an official released date yet but will be released sometime in Spring 2014.