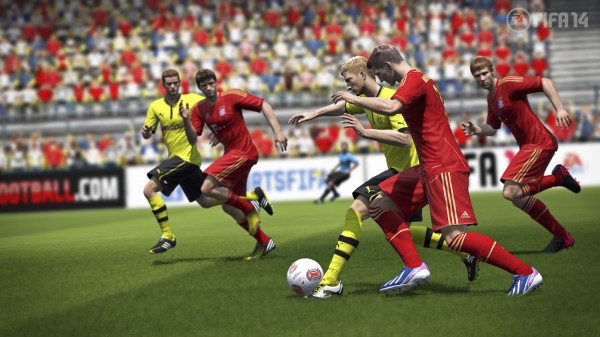 Melbourne fans or Liverpool fans that happen to be in the area on Monday, July 22nd, 2013 have a chance to see some members of the teams face off against each other before their game on Wednesday during a special event at Elizabeth Street JB Hi-Fi. EA Sports, a division of publisher EA, will be hosting a 30 minute presentation of FIFA 14, with players from both teams.
Will the Liverpool FC prove victorious or will Melbourne Victory live up to their name. Those wanting to check out the two compete in FIFA 14 before their match on Wednesday should be sure to check it out from 5:30pm to 6:00pm local time. Fans that come check it out will also be able to grab photos and autographs from the players as well.
FIFA 14, which features over 16000 players, 600 clubs, and 30 leagues including new licenses from Brazil, will be releasing in Australia September 26th, 2013 for the PS2, Xbox 360, PS3, Wii, PS Vita, 3DS, PSP, and PC.