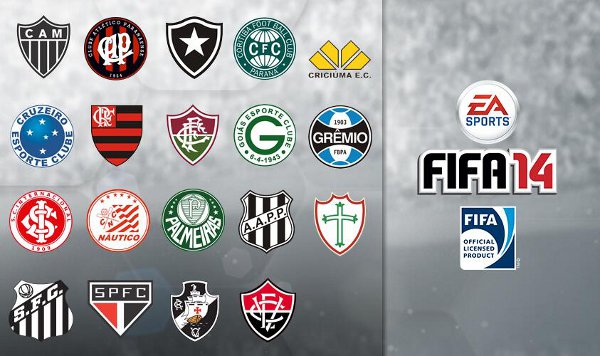 It looks like EA is looking to make FIFA 14 as realistic as possible, going as far as licensing as many teams and players as they can. Bringing the total to 16000 players, over 600 clubs, and more than 30 leagues, the publisher has announced today the Brazilian clubs that will be featured in the latest FIFA game from EA Sports.
Adding 19 fully licensed Brazilian clubs including crests, kits, and players, FIFA 14 looks to have a whole lot more from this announcement than previous when considering just how much 19 different clubs bring to the game. With so many more additional players, there are many more combinations for Ultimate Teams, not to mention how Brazilian consumers will appreciate their teams in the game. Thus pleasing many more fans overall than getting Bale on the cover.
FIFA 14 is currently set to release in September for Xbox 360, PlayStation 3, and PC, as well as for next gen-consoles Xbox One and PlayStation 4.