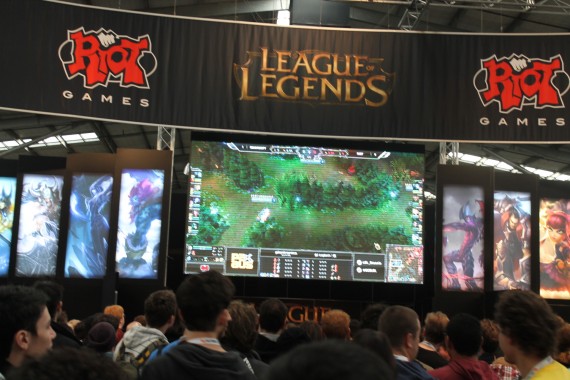 At PAX Aus 2013, Riot Games brought out the big guns with their intense League of Legends Tournament which compiled the best teams in Oceania to duke it out in an all out clash of champions.
The League of Legends Tournament undoubtedly rocked the house, drawing a massive crowd all day every day with their incredible showcase of intense battles, cosplay fun and prize giveaways.
As for the competition itself, victory belonged to Team Immunity who thumped the opposition to take away a $20,000 prize as well as a place in the world championships at GAMESCOM in Germany next month. You can check out the smackdown Team Immunity delivered to Exile5 below.
Attendees were also able to pick up some great loot at the League of Legends booth, including some nifty lanyards and exclusive rare character skins only available to PAX Aus attendees.
All in all it was a great showing from Riot Games that really brought the League of Legends culture to the foreground of the show, introducing new players to the game as well as embracing veterans with rewards for their support. Stay tuned for more information on the world championships for League of Legends as they take place next month.