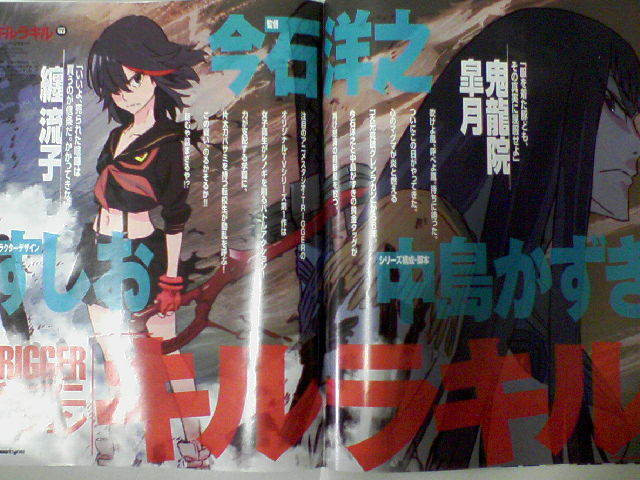 The latest issue of Newtype magazine has revealed Hiroyuki Imaishi's latest anime work which now has a title – Kill La Kill. Not only was the title of the series revealed but also the plot and other details of the project.
Kill La Kill is a school girl battle anime that revolves around two girls, Ryuuko Matoi and Satsuki Kiryuuin. Satsuki transfers to the school and with a sword in hand and school-wide domination on her mind, leaving a vengeful Ryuuko to stop her. The rivalry between Ryuuko and Satsuki is the major focus of the series, with the battle aspects being just a part of it.
An official website for Kill La Kill is set to go live next week. The series is produced by Trigger, a studio composed of former GAINAX employees. Hiroyuki Imaishi previously worked on modern classics such as Gurren Lagann and Panty & Stockings with Garterbelt.
Source: Animesuki