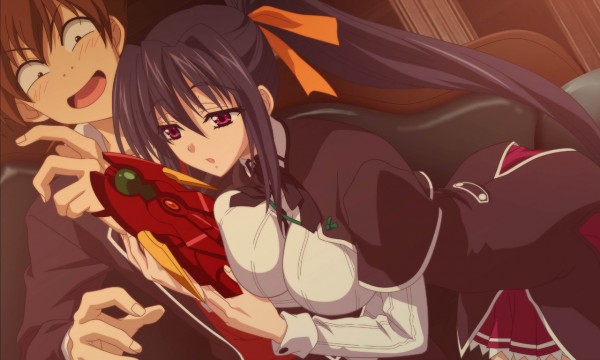 Details have emerged regarding the upcoming erotic battle adventure game, High School DxD for the Nintendo 3DS. Several features of the game were detailed along with its plot-line which follows the anime series quite closely.
The game is based upon the popular harem anime of the same name about a young perverted teen named Issei Hyodou who becomes a devil after being killed on his first date, he then becomes a devil slave to club president Rias Gremory all the while planning to become the harem king. There will be a number of features in the game including Issei's famous 'Dress Break' ability which allows him to instantly remove the clothes of sexy girls. Not only will he have the 'Dress Break' ability, but the game will also feature the ability known as 'Dress Change' which forces sexy girls into different sexy outfits at Issei's behest.
High School DxD will also feature what is being touted as a revolutionary boob bouncing system, the likes of which put even Senran Kagura to shame. Kadokawa Games claim to have ensured the accuracy to the high level of bouncing as seen in the anime series.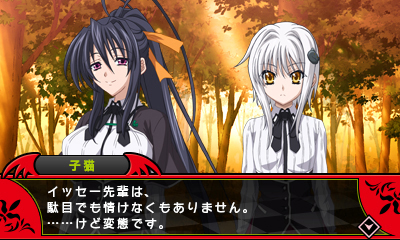 The High School DxD 3DS game will hit shelves in Japan on November 28th, 2013. Get ready to Dress Break!