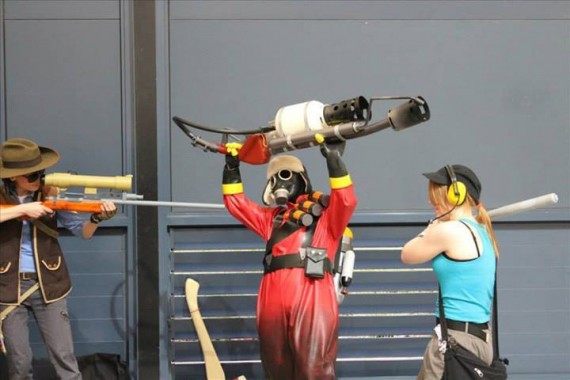 PAX Australia 2013 in Melbourne was host to a number of great exhibitors and panels, but it was also home to a wealth of brilliant cosplayers each strutting their stuff clad in the garb of their favourite characters.
Be it video-game characters, TV/film characters or even anime characters, the cosplayers at PAX Australia 2013 had it covered. On show was characters from Mario, Zelda, Pokemon, Star Wars and even Team Fortress 2. All in all it was a great showcase of cosplay from a great number of cosplayers.
You can check out some of these great cosplayer's efforts in the photo gallery below for a full look at the caliber of cosplay at PAX Australia 2013.