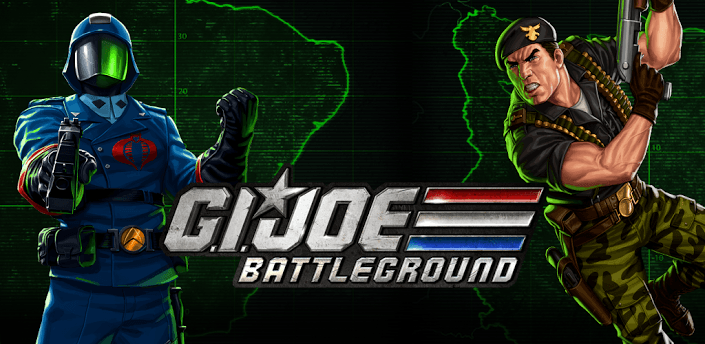 The classic G.I. Joe toyline has recently been revived and has spawned two movies and now an app as well. G.I. Joe: Battleground is a free to play action card battle game by DeNA and Hasbro and is centered around the original G.I. Joe Universe. The game is now available on iPhone, iPad and iPod Touch as well as Android devices.
Just in time for the 4th of July celebrations,  players can choose to help G.I. Joe in missions to protect the freedom of the people or instead choose to assist the evil COBRA organization's quest for world domination. Battleground will include hundreds of G.I. Joe characters for players to collect, battle and organise to form their strongest G.I. Joe or COBRA teams in the fight for supremacy. Players can then use their squad to go on dangerous world missions and engage in special global events both with and against other players. Featuring hundreds of unique cards presented in an art-style that pays homage to the classic animated series, fans will experience nostalgic callbacks to the franchise including classic vehicles like the Conquest X-30 and A.W.E. Striker.
Producer David Phan had this to say about the release of his newest title:
"G.I. Joe: Battleground is a salute to all of the G.I. JOE fans around the world. The app experience is fast, fun and players can expect to recruit and see all of their favorite characters from the storied G.I. JOE universe".
For more information on G.I. Joe: Battleground visit the offical G.I. Joe: Battleground website. The game can be downloaded for free right now from both the App store and the Google Play marketplace.