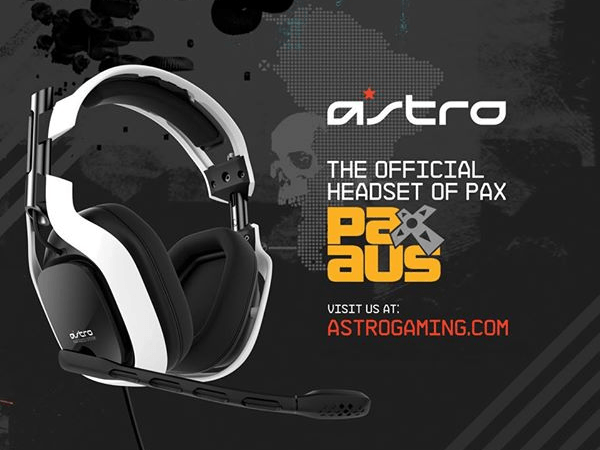 At PAX Australia 2013 we were able to interview David Tipton from Bluemouth Interactive at the Astro Gaming booth. We discussed the line-up of Astro Gaming headsets that Bluemouth Interactive are distributing for Astro Gaming and what makes their headsets so very special. Read on for the full interview with Bluemouth's David Tipton.
---
CC: We are here at PAX Australia, I'm here with David Tipton from Bluemouth to talk about their line of Astro Gaming headsets. How are you?
David Tipton: I'm good! Really happy to be here at PAX!
CC: Awesome, can you tell us a little about what you have here on show at PAX Aus?
DT: Sure. We're repping the Astro headsets. We've got two towers and a tournament of Blacks Ops 2 going so people an enjoy the glorious sound of the Astro headsets live and in tournament mode.
CC: What specific models do you have here today?
DT: We're mainly showcasing the Astro A40s as they play Black Ops 2. It is a wired headset obviously and obviously people have got a chance to check it out playing in tournament mode with the A40s in their complete glory.
CC: Can you rundown some of these 'glorious' features of the A40 model?
DT: Absolutely! The A40s are a wired headset that comes with a mix amp. It is fully universal for PC, PS3 and Xbox 360, so it is a universal headset for all of the consoles. It has got a tournament level grade chassis and audio quality that is all designed to game for hours on end.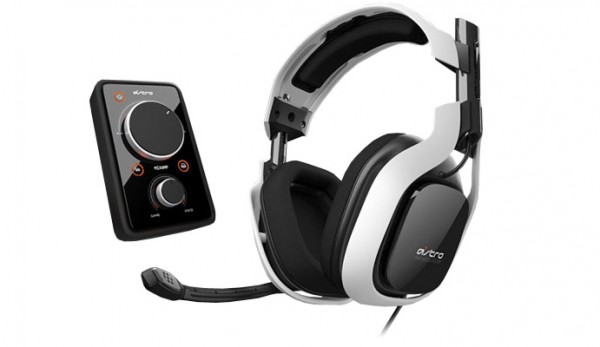 CC: So what would you say sets the Astro headsets apart from all the competition out there with headsets?
DT: Well you know… I mean, we don't tend to talk too much about the competition, but I know that the Astro headsets are built to be the gold standard in tournament gaming audio. You know we've got optimum premium equipment in the chassis, in the drivers and in the audio reproduction. And you know, gamers love it!
CC: Okay so you're saying this is more aimed for tournament players? Or is this suitable for people who just want to play at home with it?
DT: No it is for anybody that really loves gaming. They will all love our Astro gaming headset. It is multi-purpose being equally good at home in a gaming environment online with PSN or even Xbox Live, but it also have features on board that will allow it to perform at its optimum level in LAN tournaments and in a general tournament sense. It is really a multi-purpose headset.
CC: What other models do you have available for the Astro headsets?
DT: Okay we the A40 is a wired headset which retails in Australia for $299 and there is also a wireless headset which goes for $349 which eliminates most of the wires to allow you to have a tangle free headset interface for your equipment. It is also great to enjoy home theater and movies on the couch.
CC: Alright, so we know it sounds good, but how does it feel in terms of comfortability?
DT: Ah mate! I personally adore wearing the Astro headsets for times of elongated gameplay. I game for hours on end and my ears and forehead do not get tired at all. So you can literally lift them off your head and it feels like you haven't had a headset on at all in that period of time. While you're gaming they are really hardly noticeable. Other headsets I've tried feel like they are on your head but with the Astro headsets they have been designed so they are not felt, only heard.
CC: Only heard indeed. So with that I think we will wrap things up, so thank you for your time!
DT: No thank you Capsule Computers for coming by our booth and taking the time to check out our Astro headsets. What more can I say, play hard and game on!
---
You can check out Astro Gaming's official website here for more information on their product line-up. You can also follow them on Twitter and like them on Facebook for all the latest updates. You can also check out Bluemouth Interactive on Twitter and Facebook as well as their official website here.