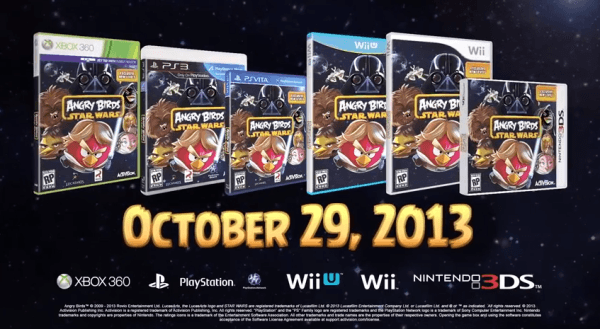 Activision (Call of Duty) and Rovio (Angry Birds) have announced today that the popular pop culture sci-fi sequel Angry Birds Star Wars will be coming to consoles soon!
Though the game has been out for some time on mobile devices, Angry Birds Star Wars will be coming out to Xbox 360, PlayStation 3, PlayStation Vita, Wii, Wii U, and 3DS. It's slated for release on October 29 in the United States and November 1 globally. It will features new competitive and cooperative game modes, 20 exclusive new levels, and over 25 hours of gameplay.
You can check out the announcement trailer in the video player below this article. Also be sure to check out the official website here.