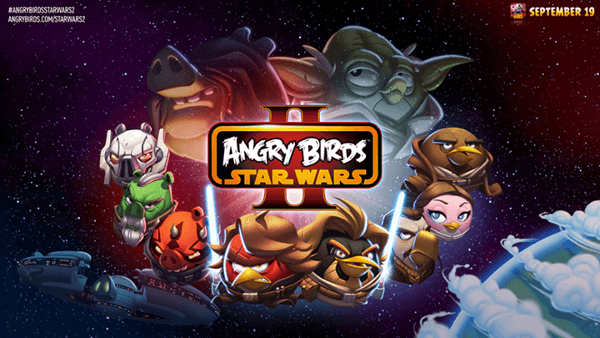 Angry Birds has been a surprise hit taking the entire world by storm with not only the games, but toys and other merchandise as well. With this success, developer Rovio has been able to put out even more games in the series and been able to combine with another one of the world's biggest brands for Angry Birds Star Wars.
It looks like the Angry Birds train hasn't run out of steam yet as just announced today will be a new game and sequel to Angry Birds Star Wars, this time focused on the prequel trilogy. Angry Birds Star Wars 2 sees new birds, pigs, and abilities as players play both sides of the conflict. The new trailer released today shows off a bit of the upcoming game, plus as an added surprise, new teleporting powers, called Telepods, are also being added to allow players to choose their line-up and add birds through additional merchandise.
Players can watch the trailer embedded below to see what to expect from the new Telepods and Angry Birds Star Wars 2 when it releases on September 19th, 2013 assumingly for Android and iOS (iPad and iPhone).