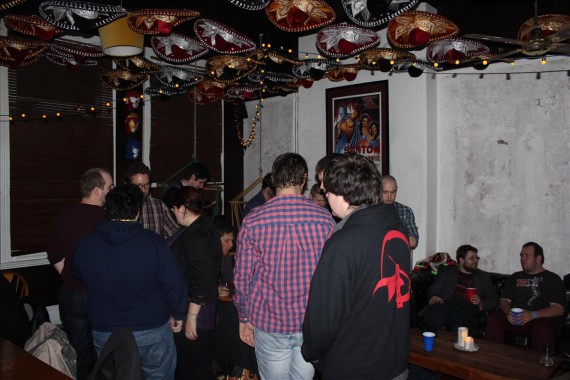 It's a pretty well known fact that we gamers don't just play hard. We party hard too. In the wake of the huge success of the very first PAX to be held on Australian shores, various media and staff attendees of the Expo ha the chance to exercise this at the official Roosterteeth after party held on Saturday the 20th of July. The party itself was held at Melbourne's Kodiak Club on Brunswick Street. The party, graciously organised by Hanabee Entertainment had food and drinks galore, with a free bar tab for the VIP attendees.
The theme of the evening was everything Roosterteeth, in honour of the three special guests in attendance: Michael "Burnie" Burns, known for his leadership role in the company and the voices of RedvsBlue's Church and Lopez; Gustavo "Gus" Sorola, the company's tech-head and the voice of RvB's Simmons; and Jack Pattillo known for his work on Achievement Hunter.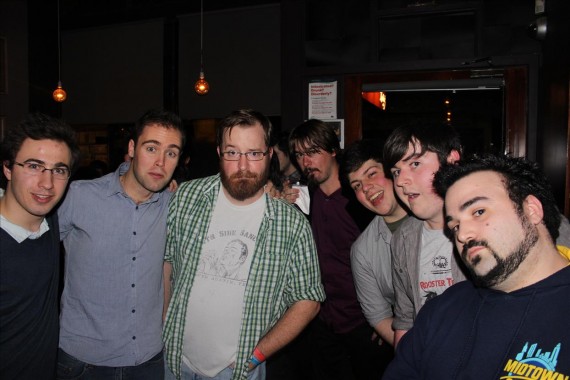 Despite their fame as internet and gaming celebrities, the boys were more than happy to spend a good five hours getting to know a number of their Australian fans outside of the standard expo meet, greet and sign. Gus himself described it as "like having thousands of friends around the world", men and women with whom they could share a beer and a good laugh. It was humbling to be reminded that their successes aside, they were just regular guys who enjoy playing video games as much as many of us do.
Throughout the course of the night, the boys were most certainly the focus of attention, but it was also a great opportunity for like minded fans to meet and make new friends. Our own staff of editors had a bet settled by Burnie who pointed out that a meat pie for breakfast is acceptable, Jack was determined not to let any Australian drink him under the table and Gus provided some valuable insight into the similarities between Melbourne and Austin, Texas.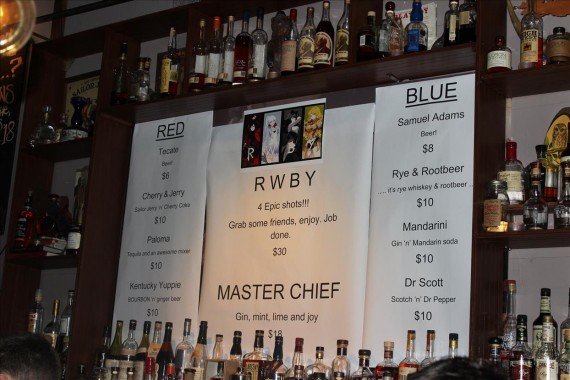 Of course, no Roosterteeth themed evening would be complete with references and ties ins galore. The Kodiak offered a special menu of RedvsBlue drinks appropriately served in themed cups depending on which drink you were partial to. The club was also covered with Roosterteeth wall decor, including Churchisms, Sargisms, quotes from RvB, Achievement Hunter logos and a large banner advertising Roosterteeth's latest production RWBY.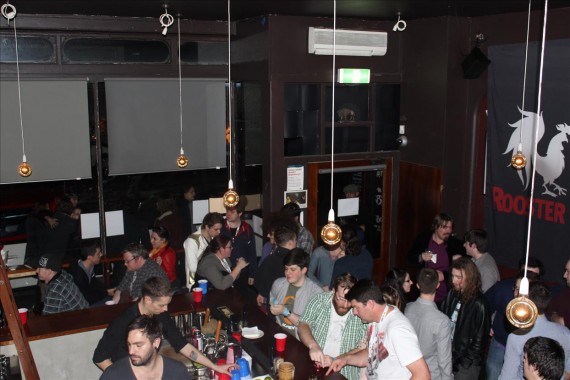 Sufficed to say it was a great night with good times had by all, and made a great end to another great day of PAX. Given the positive response from both attendees and exhibitors alike, one can only hope that PAX AUS will be slated as an annual event. So if you missed out on meeting some of your favourite internet personalities, then keep your eyes peeled for any news regarding PAX AUS 2014.