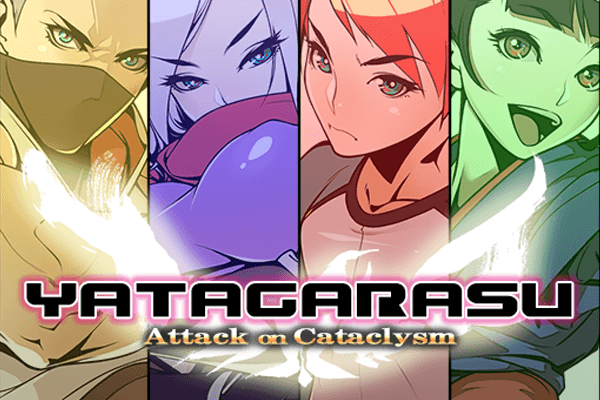 Indie publishers Nyu Media has been working on an original 2d fighter called Yatagarasu Attack on Cataclysm. The development team includes three former SNK employees that worked on King of Fighters that have been working on the game for the past 6 years.
They are now turning to IndieGoGo to raise $68,000 to add some final polish, more fighters, new features, voice overs by TOUGEKI announcer Koori Masao, arcade cabinets for the Japanese market, and localization for the international market.
Yatagarasu Attack on Cataclysm will be available for Windows. The team says the title draws inspiration from Street Fighter III: Third Strike and BlazBlue. There is currently a roster of eight fighters, with hopes to add two new characters. Backers will be able to vote for the two fighters they wish to see added to the game.