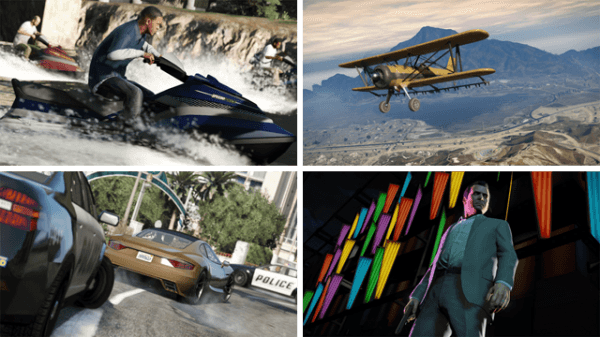 Rockstar Games have unleashed 9 new screens for the highly anticipated Grand Theft Auto V, during E3 2013. You can check them out in the gallery below.
They show each of the three main player protagonists, Michael, Franklin and Trevor, partaking in mostly dubious activities bar a few leisurely shots. The one that interests us the most is the underwater scuba screenshot; we haven't seen too much 'under the sea' as of yet.
Also of note; we will receive Australia/New Zealand specific details on the exclusive PlayStation 3 bundle with Grand Theft Auto V and a custom Grand Theft Auto V-branded Pulse Elite Headset, both available at launch, soon.