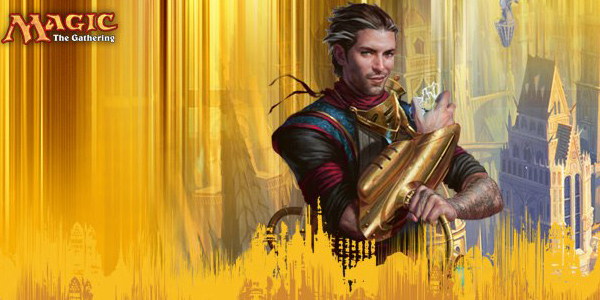 For those of you Magic the Gathering fans out there, Wizards of the Coast has launched Magic 2014 – Duels of the Planeswalkers. The game doesn't suffer from summoning sickness, so you can tap your wallet and buy it now.
Building upon the foundations of Duels of the Planeswalkers 2012 and 2013, Magic 2014 has you in the role of a Planeswalker, who must help a fellow Planeswalker, Chandra Nalaar in a quest for revenge as you track down a manipulative and dangerous Planeswalker foe. The game's story is said to be engaging and will feature a strong integration with the Magic 2014 TCG Core Set.
Duels of the Planeswalkers will introduce 10 brand new decks, 15 new encounters, 10 new puzzle challenges, and the much requested Sealed Play Mode. Sealed Play will allow players to open up booster packs and build decks against the AI and other players.
As an added incentive, Planeswalkers players will get the first look at cards that will be appearing in the Magic 2014 Core Set. The game will also feature the highly anticipated Slivers cards, which like in the games themselves are all about team work and integration.
Both the video and trading card games will band players together from all over the world, culminating in a Magic Celebration on September 7th, 2013. You can purchase the game on XBLA for 800MSP, or on PSN, Steam, iOS, and for the first time ever Google Play and Amazon App Store for $9.99.

 : Purchase on Google Play

 : Purchase on Amazon App Store

 : Purchase on PSN (coming soon)
We will have a full review of Magic 2014: Duels of the Planswalkers coming in the very near future, but in the mean time, to get up to date with all the Magic the Gathering happenings, take a look at the card game's Official Website and Facebook page. Be sure to stay tuned to Capsule Computers for all your Duels of the Planeswalkers news as it becomes available.