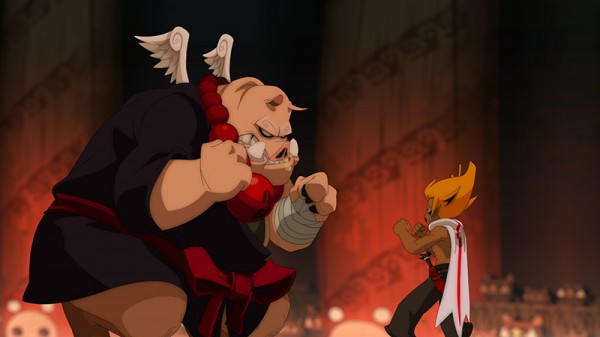 Fans of Ankama Games' WAKFU MMO will be excited to know that a new Ultimate Boss has appeared in the world of WAKFU. That new Ultimate Boss is none other than the legendary beast himself known as The Dragon Pig.
Ultimate Bosses such as The Dragon Pig are of the hardcore PvE type and require a large party and a great deal of preparation to take on. Defeating a Ultimate Boss will allow players to gain special loot of the rarest class. It is recommended that players of high levels of at least level 120 challenge The Dragon Pig.
The Dragon Pig is part of cross-promoton between WAKFU and DOFUS another MMO game from Ankama Games. The Dragon Pig appears as the main villain of the DOFUS Monster manga.
Ankama Games have released a brand new trailer for The Dragon Pig in WAKFU which you can see below. You can also see some new screenshots of The Dragon Pig in action below. You can of course check out the developer's blog for WAKFU here.