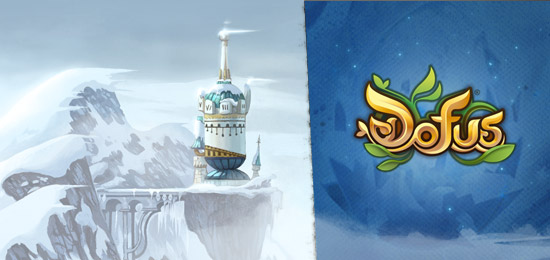 Ankama Games has dropped a major bombshell in terms of their popular MMORPG games Dofus and Wakfu. They have revealed their plans for both MMO games in 2013.
The four main updates that will be released are as follows:
APRIL 2013: Frigost – The magical snowy tundra of Frigost will be enter its 3rd episode in Dofus which introduces the Ice Dragon egg and 5 new dungeons. Wakfu won't miss out on the Frigost action as it will get its first Frigost dungeons.
JUNE 2013: Guild vs Guild – The alliance system of Dofus will undergo a revamping with Guilds taker a higher level of importance and given the ability to form alliances and conquer land, villages and more as well as go to war with one another. Wakfu will finally get the long awaited Haven World system which allows Guilds to create a piece of world.
AUGUST 2013: Wabbit Island – The island will be revamped for Dofus with new boss and quests. The island will finally be introduced to Wakfu.
DECEMBER 2013: Krozmos Vigilantes – New creatures which may just hold the key to saving the world from villains.
Alongside these major updates there will be minor updates to Dofus and Wakfu. For full details on the Dofus updates click here and for all the details of the Wakfu updates click here.
What do you think of these updates to Dofus and Wakfu? Let us know in the comments section below.