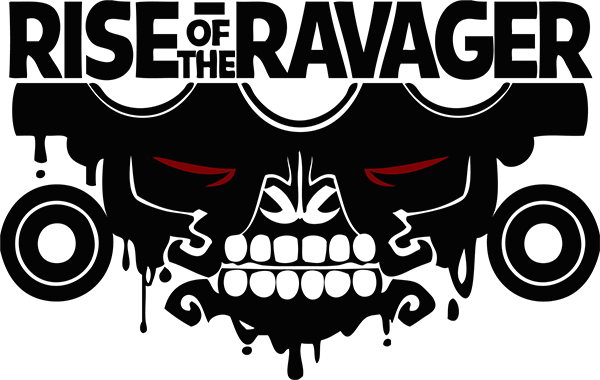 Gentleman Squid Studio, has released Rise Of The Ravager available on PC, Linux and the Xbox Indie channel, which has been described as a cross between Mayan Missile Command and Guitar Hero.
Rise of the Ravager is an indie title which offers classic arcade action reminiscent of a fast action Missile Command while players blast descending waves of coloured enemies that can only be annihilated by a matching colour bullet , in a similar fashion to Guitar Hero.
The story behind the game is that a god desires to be reborn but this is an event that would signal the end of times. The player must  seek favour from the 'Old Ones' to prevent his avatar from destroying all. The game may be played alone, or with up to three friends to blast hordes of enemies utilizing a unique combat system based on colour.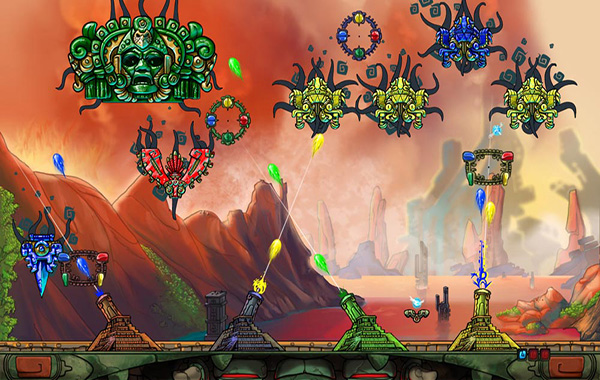 Rise of the Ravager first familiarises the player with one colour at a time using a button or key. Enemies can only only be stopped by use the same colour bullets as the colour of the enemy. As the game progresses, more colours are introduced along with different enemies and enemy patterns. Completion of stages gives the player a chance to upgrade their temple turrets.
These refundable upgrades include; bullet aim assist, quicker shields, and buying more cannons allowing the player to spray the skies with additional bullet fire. Combining upgrades with the memorization of colour patterns, players must attempt to fight off hordes of enemies in order to save the world.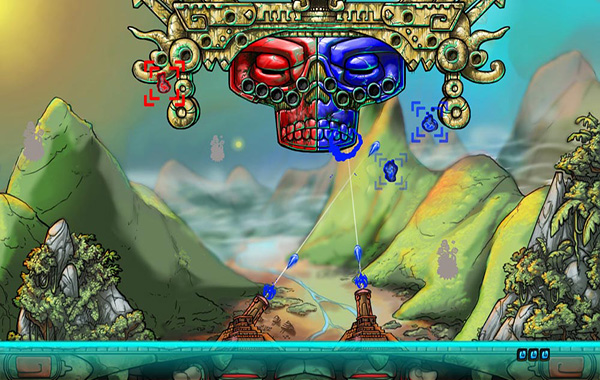 There is also a co-op mode, whereby when playing with friends this means more enemies are spawned ensuring all players must take on the task of preventing the Revenger from rising.
Key features of the game include :
Single player campaign or up to four players in local co-op
Co-op play offers competition for Chieftain status
Refundable upgrade options available at the end of each level
Difficulty scale based on number of people playing
Enemy types are slowly introduced to familiarize players with the firing system
Exceptional hand-drawn art inspired by Mesoamerican cultures and enhanced with an original mythology storyline
Challenging boss fights
The trailer for the game can be seen below, and a review here at Capsule Computers will be coming soon. The game is available to buy on Desura.