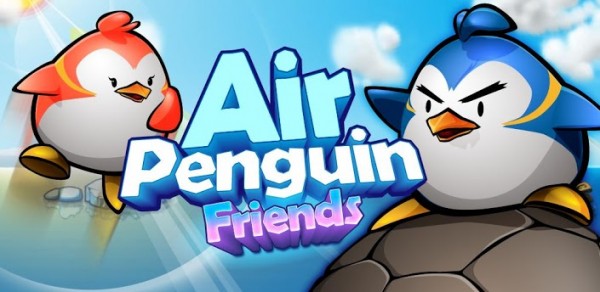 Available now on the Apple App Store and Google Play is GAMEVIL's latest foray into mobile gaming, LINE AirPenguin Friends. This title is the sequel to what was the top paid app in over 25 countries and adds new features and modes to keep the past fans coming back, and hopefully attract some new ones such as new RPG style gameplay. If the title sounds confusing, LINE is a popular mobile messaging platform with millions of worldwide users, but a particularly strong presence in South East Asia and Japan, and this instalment in the Air Penguins franchise is the third game to integrate the system.
Gameplay is triggered using your mobile device's accelerometer, using the tilt to move and determine speed and to dodge traps and other obstacles that may impede the players path to victory. To join the original cast, a group of new characters have been added for players to unlock as they progress. LINE is being used for the online leaderboards and other social features to link friends to the game. GAMEVIL says that by partnering with LINE, they can expose their products and games to a wider number of Asian consumers.
More information on LINE AirPenguin Friends can be found at the developers official site, and can be downloaded on Google Play and the App store.