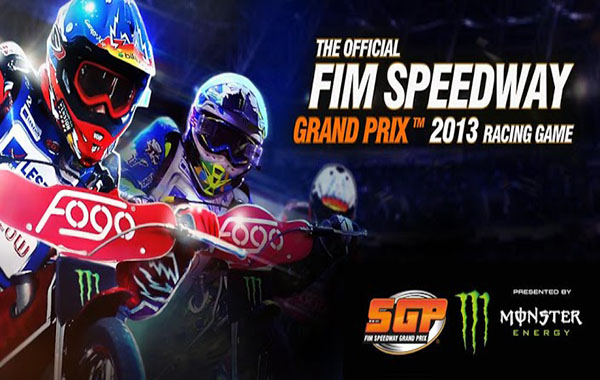 The official game of the Speedway Grand Prix 2013 has been launched on the Apple App Store, on Google Play and on the Amazon Appstore. The game is made by Vivid Games, who also developed the hit title Real Boxing.
Official Speedway GP 2013 features enhanced game play and graphics over and above the 2012 version as well as 12 global circuits from the 2013 season. The game now features a new first person camera, and 15 real-world opponents. A new feature also allows Speedway fans to earn double points every time they play the game during a real live event.This latest game features all the tracks and riders for the 2013 season as well as new graphics and enhanced gameplay features.
As in the real thing, FIM Speedway GP 2013 game lets players compete in the dynamic and compelling world of speedway, the no brakes, one gear, motorbike racing sensation. Set during the 2013 FIM Speedway Grand Prix season, players will attempt to leave their opponents in their dust as they veer and power-slide round 12 real-world circuits, battling against 15 superstar speedway riders to be crowned World Champion.
Speedway GP 2013 has a wealth of new and enhanced features including 'Helmet Cam' that gives players an adrenaline-fuelled first person perspective. For the first time ever, gamers can also play during a live Speedway GP event to earn double points. FIM Speedway GP 2013 also features a host of unlockable content and gives the player the ability to earn points and purchase enhancements for their bike and rider. The game also includes 4 bonus circuits from the 2012 season in addition to the 12 circuits from 2013. The game combines stunning 3D visuals and intuitive one-touch controls to deliver an exciting racing experience.
Links to purchase the game, as well as a video showing the game can be found below.