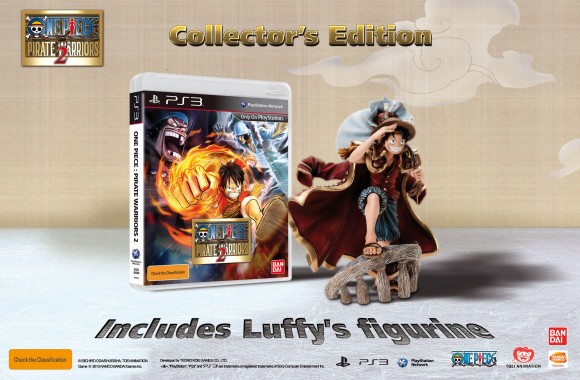 Namco Bandai Games have revealed that One Piece: Pirate Warriors 2 has set sail for Australian shores and will land with an awesome collector's edition this August.
The collector's edition for One Piece: Pirate Warriors 2 includes the standard game and comes bundled with a special limited edition 14cm Monkey D. Luffy figure that is surely a must-have item for all One Piece fanatics.
You can pre-order the One Piece: Pirate Warriors 2 collector's edition at www.ebgames.com.au and www.jbhifi.com.au. Also in case you missed it you can check out the latest trailer for the game here. The game is set for release across Australia and New Zealand in August 2013 exclusively for the PlayStation 3.
You can take a good look at the special figure of  One Piece's protagonist Monkey D. Luffy, the Captain of the Strawhat Pirates below.